LET YOUR HEART BE TOUCHED BY EUROPEAN HOLY PLACES
Religious tours are a very special way to visit a new country.
Our aim is to provide significant religious experiences while meeting any specific aspiration of our international pilgrims.
We also take care of visiting the most important and beautiful LANDMARKS or MONUMENTS as well as those MINOR AND UNUSUAL LOCAL TREASURES that make travel memories unforgettable for the visitors.
According with your interests, we create a TAILOR MADE ITINERARY that will include places of cultural significance and private activities connected with the core of your pilgrimage.
Being an Italian tour operator, we are aware how our country and the Vatican are important for Catholic devoted.
However, our tours can be focused on all religions, faiths or religious related subjects, both in Italy and other European Countries.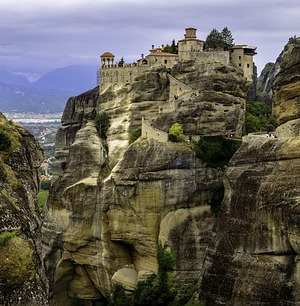 Our team design every single tour with a bespoke approach.
We care about every detail and we work hard to organize the perfect pilgrimage. Thanks to our expertise, network of resources and passionate commitment, we can provide all kind of services needed to meet our clients' requests and expectations.
ACCOMODATION

in different classes of hotels or pilgrim's houses. We previously visited and checked our selection so that we can offer the best ones according to group types and needs.
Private

TRANSFER

MEALS

for all special dietary regulations
Private or public

MASSES

. In case the group is traveling with its minister, we can provide all the arrangements to allow him to celebrate private masses or share the celebration with a local minister.
Private

VISITS

of monasteries and churches guided by local monks or nuns